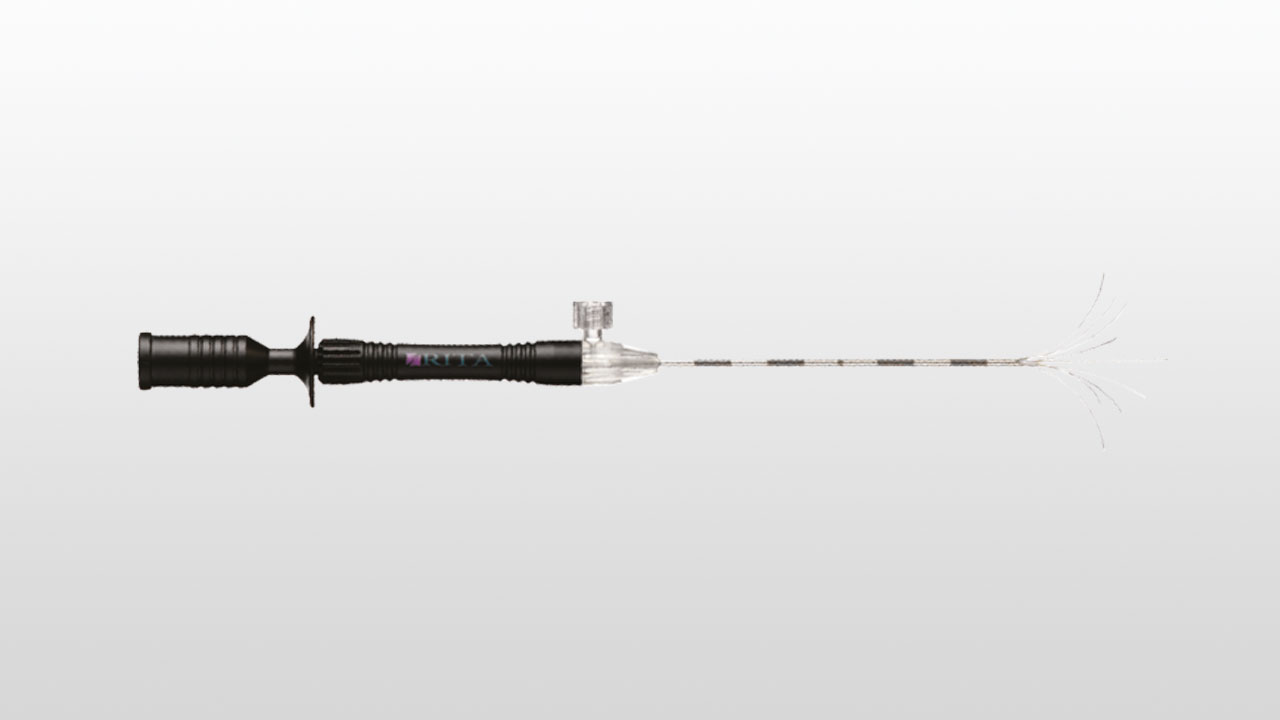 StarBurst® MRI RFA-Electrode
The StarBurst MRI RFA electrode is designed to enhance our family of disposable electrosurgical devices. This innovative adaptation of the StarBurst XL RFA electrode is compatible for use with magnetic resonance imaging (MRI) during device placement.
This compatibility relates to magnetic field translational attraction, torque, RF heating, induced currents, and limited artifacts. Like the StarBurst XL RFA electrode, it is capable of creating spherical ablations in soft tissue from 3-5 cm in diameter. This member of the StarBurst XL RFA electrode family makes it possible to use RFA safely and effectively in an MRI environment.
Download brochure for more details
Contact us for more details about this product
Related Accessories