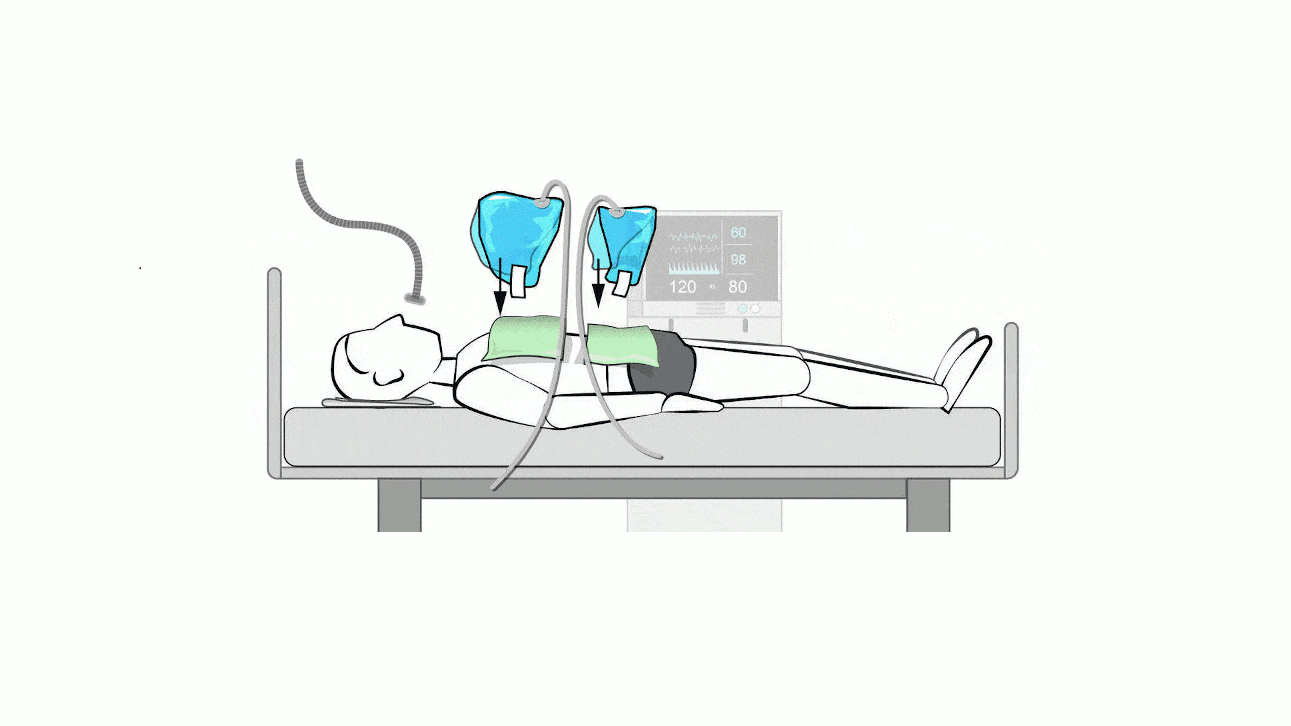 Inflatable Prone Ventilation
The world's first inflatable support for prone ventilation
This is the world's first inflatable, disposable support for prone ventilation in the Intensive Care Unit (ICU). Scientific studies highlight the benefits of optimised PEEP and lung recruitment for ARDS patients, but it is one of the most challenging and ergonomically demanding position changes for nurses.
The IPV (Inflatable Prone Ventilation) set consists of both pelvic and thoracic cushions allowing the patient to lie in prone position with a maximum of freely resting abdomen. This allows for better oxygenation and thus maximum lung ventilation as well as oxygen absorption in the patient's blood. A further unique feature of this innovation by Ergotrics is the use of compressed air instead of manual labour, which is an ergonomic breakthrough in the ICU.
For the safe and controlled inflation/deflation of the IPV cushions, it is highly recommended to use the Hummingbird compressed air pistol.
Key advantages include:
Minimum abdominal encroachment upon the lungs
Optimal oxygenation
Improved hygiene (single use cushions with disposable covers)
2 sizes, respectively supporting up to 150kg & 180kg
For further information about this product and/or to request a product evaluation, get in touch with us now.

Download brochure for more details
Contact us for more details about this product