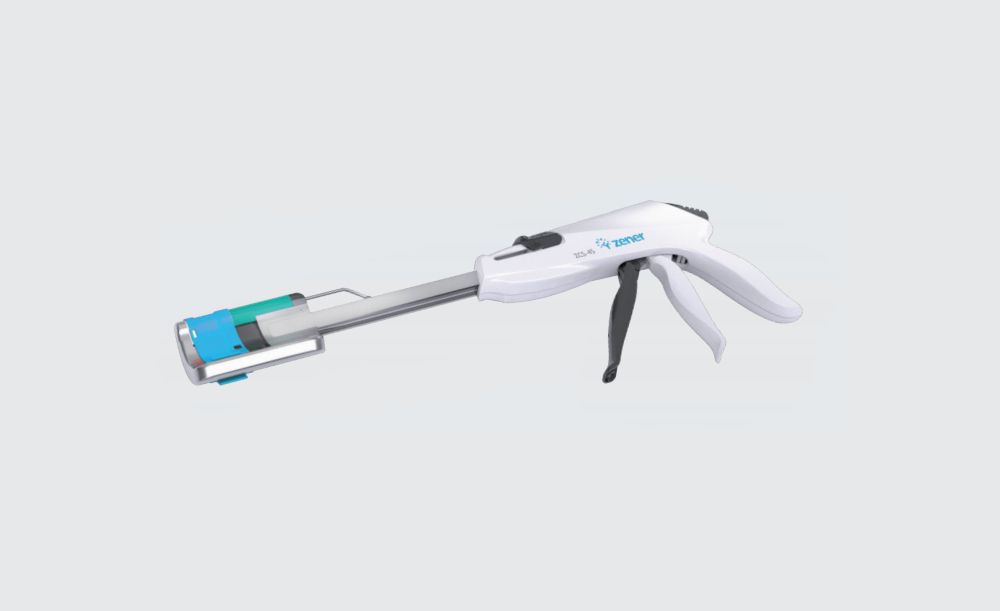 Zener Disposable Curved Stapler and Cartridge ZCS-45
Suitable for low anterior resection and rectal surgery.
Features
Can apply 40mm suture within 30mm space and go deep into low position of pelvis.
Convenient operation procedure with cutting and anastomosis completed in one step.
Specially designed tissue positioning needle that prevents spillover of tissue and ensures safety.
download brochure for more information
Contact us for more details about this product