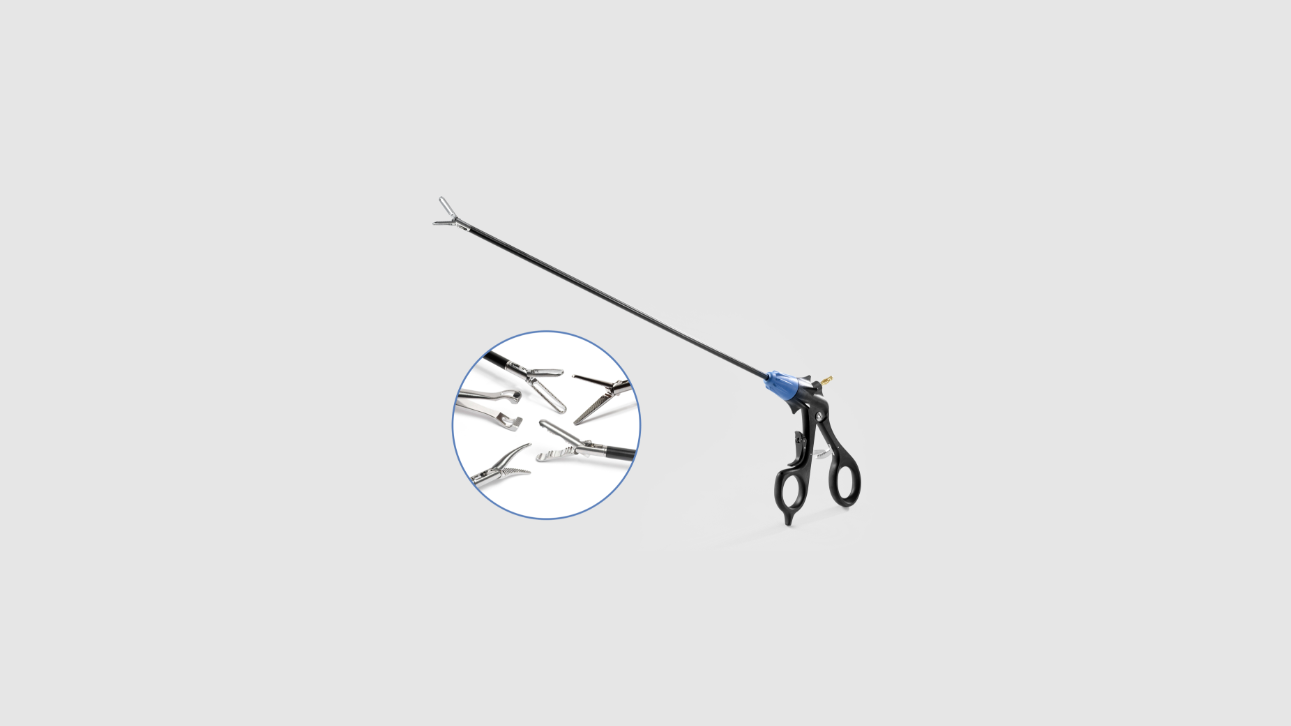 Logic™ Range
Logic™ - 5mm Reusable Laparoscopic Instrument System
Precision engineered

The innovative Logic™ technology is designed, developed and manufactured in the UK. This allows Surgical Innovations to deliver high performance and cost effective instruments.
The ergonomic design of the handle provides optimum comfort and feedback for the Surgeon. The range includes a choice of pistol grip or horizontal handles, with or without a ratchet.
The precision engineered jaw patterns deliver excellent movement with a high quality and firm feel. The durable 3 piece take apart system eases assembly, cleaning and sterilisation.
Cost effective: one solution for all
Logic™ handles can be used with 3 popular inserts:
Logic 5mm reusable laparoscopic,
LogiCut™ Scissors and
LogiFlex™ Gastric Band Retriever
Reduce procedure and waste costs whilst maintaining the level of quality you can expect.
Key Features
Pistol Grip & Horizontal Handles, with or without Ratchet
Ergonomic handles which act as a natural extension of the surgeon's hand
Conveniently located electrocautery connection
Extensive range of 5mm insert jaw options
Easy attachment - rapid assembly
Download brochure for more details
Contact us for more details about this product