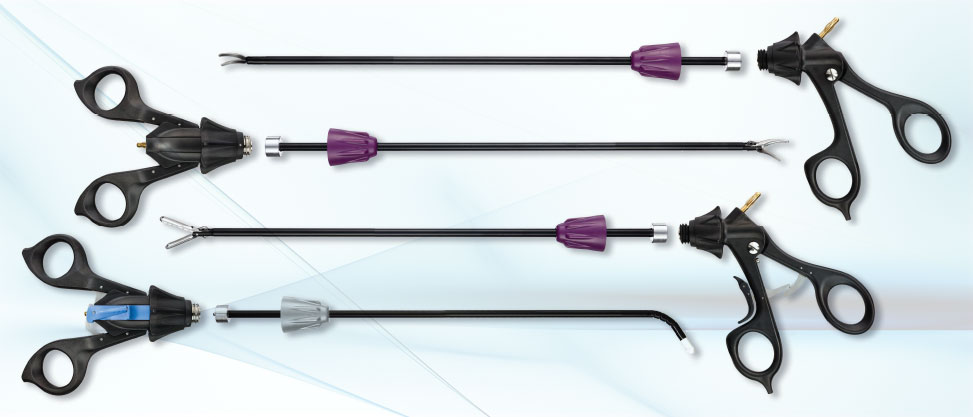 Logi™Range
Combining all Advantages of the Reusable and Disposable Concept in One Resposable Solution.
Available in a range of configurations, at the fore of endoscopic instrument engineering our hand finished and hand assembled Logi™Range inserts are manufactured 'in-house' to our exacting quality specifications.
Our Logic™ reusable handles are available in two designs, a 'Pistol- Grip' handle and our patented 'Horizontal' handle.

Available with or without ratchet, our 'Pistol-Grip' handle provides a conventional yet ergonomic feel in the surgeon's hand. Logi™Range inserts connect to the handle via a simple easy-to-use 'ball and socket' connection, providing rapid assembly/disassembly for absolute convenience. With the option of a centrally mounted, 'three-stage' ratchet mechanism which offers exceptional flexibility and versatility, Logic™ 'Horizontal' handles ergonomic patented design provides a natural extension to the surgeon's hand.

The electrocautery connection, carefully positioned below the wrist reduces cable interference and snagging for ultimate ease of use.
Download brochure for more details
Contact us for more details about this product